Career Change Ideas | How to Ease into Social-Impact Work was originally published on Idealist Careers.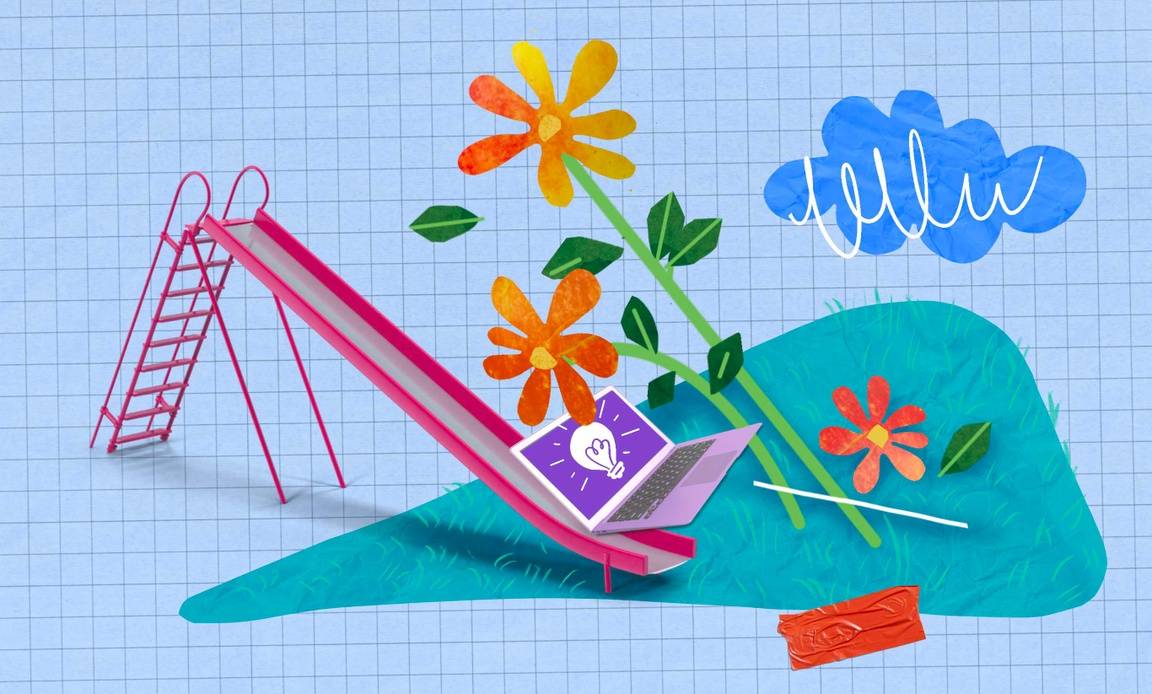 Illustration by Marian Blair
Working in social impact can be an exciting and rewarding career opportunity. If you're considering joining the sector and are wondering where your career aspirations may fit in, consider exploring your options by taking on a volunteer, part-time, or internship opportunity with an organization.
Being familiar with social impact is not a requirement for the job search, but you may find it helpful to try out the sector to see which organizations, issue areas, and departments are most interesting and relevant to you. Plus, taking on temporary roles can build your confidence, skills, and a network to make the switch that much easier.
The benefits of volunteer, part-time, and internship opportunities
Evaluate personal fit and interest
Making a sector switch can feel daunting, and transitioning to any new job can be unpredictable. With the stability offered by a full-time "for now" job, an objective evaluation of whether an opportunity is a good fit may be more feasible.
If you have a data analysis job and want to transition to a community organizer role, for example, volunteering at a community center or canvassing for a local political candidate can offer valuable experience. With less pressure (and less time commitment), you can more objectively ask yourself whether this type of work and subject matter is a good fit.
Gain skills and experience
Temporary opportunities like a volunteer or internship position can provide useful skills and experience to reference in a job interview. Even if the skills are not directly applicable to your ideal role, hiring managers will be drawn to your involvement in the sector.
For instance, if you are interested in working at a climate policy organization and want experience that speaks to your interest in climate science, consider interning for a local environmental organization or grassroots political group. Many smaller nonprofits have a DIY attitude and welcome new initiatives. You could even start a climate change education initiative on social media, or launch community education presentations.
Build a professional network
Working closely with others on a project or initiative can help organically grow new relationships with those already in the sector. By committing your time and proactively communicating your desire for a full-time role, your co-workers can connect you with opportunities as they come up. Set up informational interviews to express your interest and learn more about different career paths and roles.
Finding temporary social-impact roles
Search for exciting opportunities
Depending on what step you'd like to take in your social-impact career, search for organizations whose missions align with your interests. Over 150,000 nonprofits post part-time jobs, volunteer opportunities, and internship roles on Idealist, with more opportunities for flexible, remote positions popping up each day.
Follow relevant communication channels
Once you have an idea of which organizations you'd like to get involved with, sign up for their newsletters or follow them on social media. Search for organizations on Idealist and filter results by issue area, org type, and location; keep an eye out for hyperlocal groups like community gardens or opportunities to join national organizations.
Directly contact organizations or leaders
If relevant opportunities are not readily posted or available, send the organizations you'd like to join an email or message about your interest. Smaller organizations may give you more responsibility for important initiatives, so be clear about your expectations, availability, and commitment. If possible, try to assign yourself to tasks with a clear start and end date. Otherwise, specify the amount of time you can commit on which days.
Switching sectors can be a challenging decision with many considerations, and direct experience in the role can help clarify whether the move is right for you. To simplify the process, trying out the sector through temporary positions can give you more confidence as you make a career change.
***
As you explore roles and sectors, make sure to keep track of new job postings and opportunities by saving your searches on Idealist.